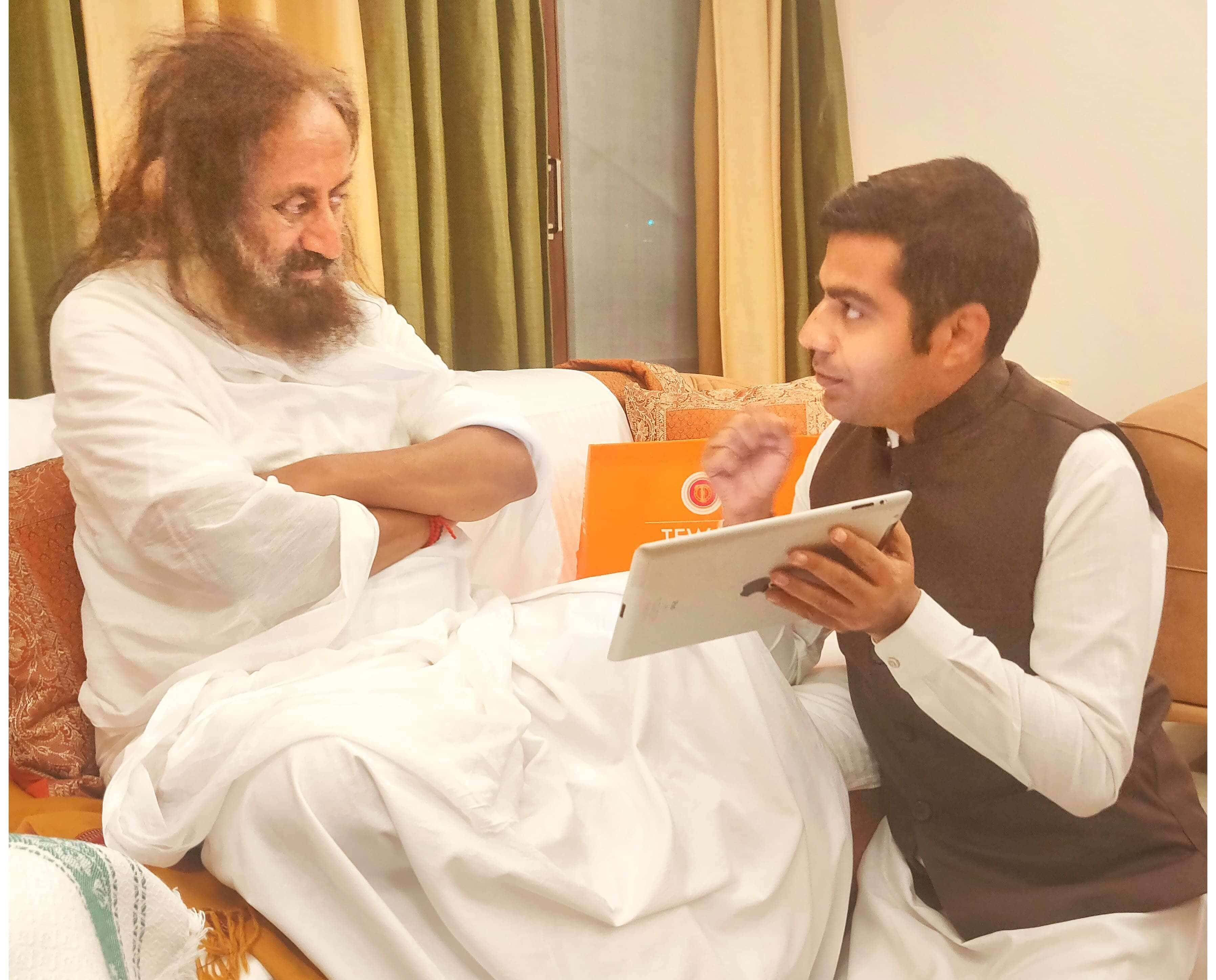 Mr. Niraj Gera
Hailing from the capital city of India, our Honourable founder & chairman Mr. Niraj Gera is the visionary leader behind Humanify Foundation. For more than 18 years, Niraj Gera has helped other people excel by helping them find their passion and take responsibility for their own success making their lives more productive. He aspires to work towards making this world a happy place by spreading the message of love, positivity, happiness, and wisdom in all possible ways. Gera's work has highlighted various social issues like acid attacks, gender discrimination, menstrual hygiene related myths & stigmas.
He is deeply inspired by his Guru Sri Sri Ravi Shankar ji, who is a a global humanitarian leader, spiritual teacher and ambassador of peace. Niraj sir is motivated by Gurudev's vision of a stress-free, violence-free society which has united millions of people the world over through various spiritual healing programs & service projects.
Niraj Sir is not only a social activist & reformer but also a world renown social documentary photographer, senior faculty at the art of living organisation, a motivational speaker, a certified life coach, a poet, and above all a human full of love and life. He loves to work on grass root level & to understand the issues faced by people, he likes to interact with underprivileged, marginalized & exploited members/sections of society himself, & work on giving solution to them with the help of his selfless & tireless team of volunteers. He has conducted numerous menstrual hygiene awareness & destigmatization of periods camps in various states of India such as Delhi, Uttar Pradesh, Uttrakhand, Haryana etc. His motivational session for students 'Mind Talks' are also very well appreciated & have transformed lives of thousands of youth/students.
Positive thinking is empowering; positive action is achieving. He has actively contributed in bringing about positive transformation in the lives of those facing serious issues in life, coming from all kinds of background & continues to help them realise their worth.
Niraj sir is a rare talent and an inspiration to many who dare to dream. He is a perfect example of excellence with compassion. Skilled in the craft of photography, he is well known for documenting worldwide acclaimed photo series such as the Sacred Transformation, Scared Stains & Sacred Love. His works have been bestowed with much appreciation, awards and titles of prestige.
Niraj Sir is enthusiastic & super positive to transform this world through various service projects that are done under the banner of Humanify Foundation.